Your deepest clean ever
Professional UV lamp to effectively sterilize and kill germs.
Sterilization rate 99%.
Produces ozon to achieve a bactericidal effect.
YES! CLAIM MY SPECIAL OFFER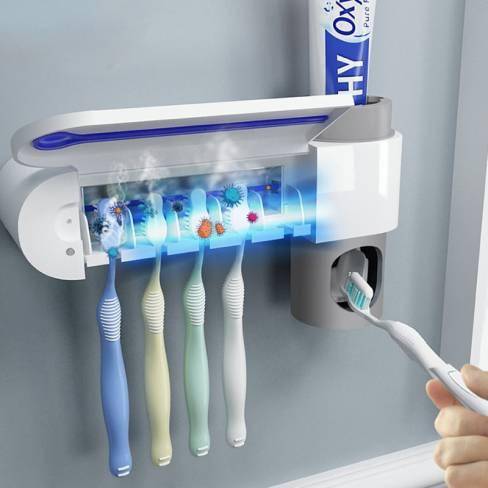 Enjoy free shipping on all orders
100% authenticity guaranteed
No questions asked return policy
The lowest price on the market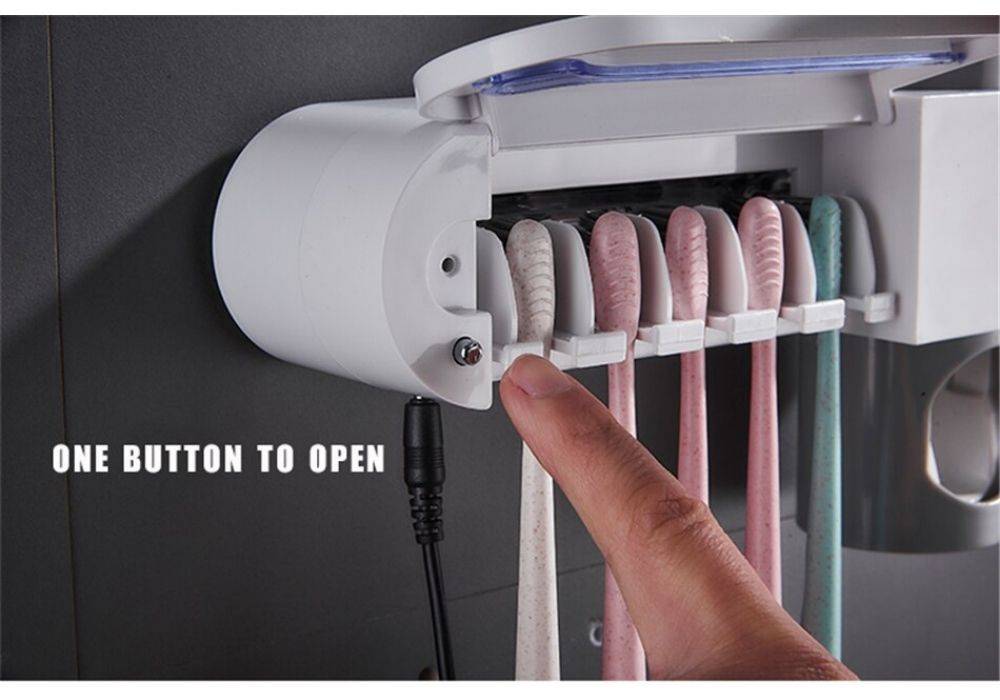 It's a one-button operation
Sanitize your brushes with just the push of a button. After four minutes, the UV light automatically shuts off. Should you open the holder cover anytime during the sanitization cycle, the UV light will automatically stop when opened, then resume its cycle once closed.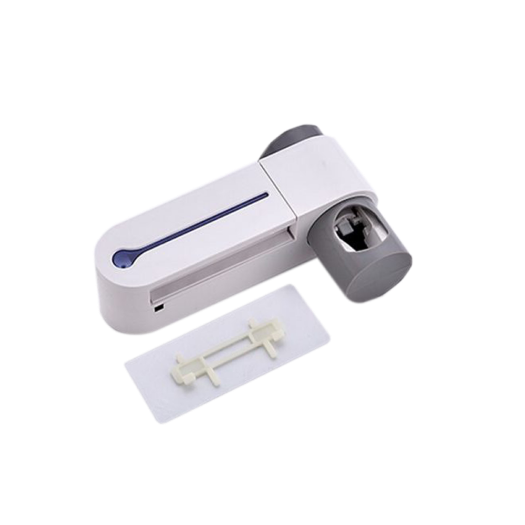 No tools or drill required
Our Toothbrush Holder With UV Sterilizer comes with a 3M heavy-duty adhesive pad that will help secure your new device station to any wall. Nothing else is required on your part to install.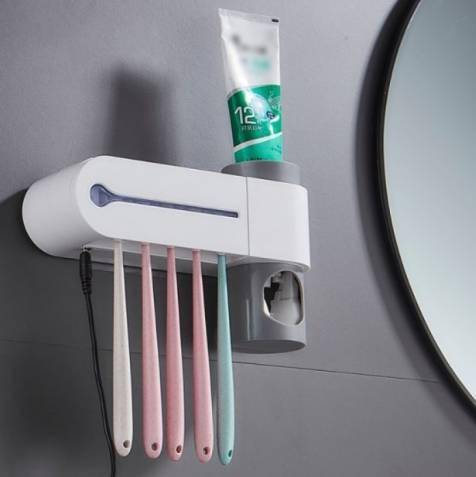 Just charge up
to power up
Our UV toothbrush station is built with one lithium-ion battery (included with purchase). A charger adapter comes with your order to help charge the device. The UV light fully charges in three hours, and provides 100 days' worth of sanitization time.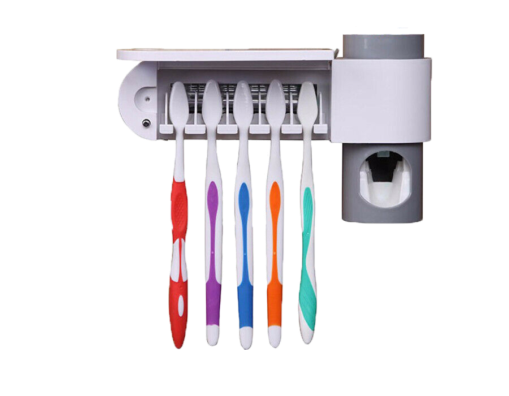 Ready to experience the power of UV
Just follow our four steps to properly install the adhesive plate.
Clean and dry the wall designated for installation.
Remove the adhesive mounting pad from the toothbrush sanitizer.
Heat the tape for 20 seconds with a hairdryer and remove the protective film from the
Wait for 24 hours before placing the toothbrush sanitizer on the mounting pad

10,000 Happy Customers (And Counting)
See why so many users worldwide love their Toothbrush Holder With UV Sterilizer and recommend it. Don't miss the chance to snag yours while our offer lasts!
Exclusive One-Time Offer On Now!
Time is running out… Don't wait until it's too late — get yours today at an all-time low price! Supplies are limited, only a few left.
REVEAL MY SPECIAL PRICE
Secure Ordering
We use encrypted SSL security to ensure that your credit card information is 100% protected
Love It (Or Return It)
We're sure you'll be happy with your order. If it doesn't work for you, no worries – we'll refund you (no questions asked)
Quality You Can See
All our products are of the highest craftsmanship for quality and durability you can be absolutely confident with